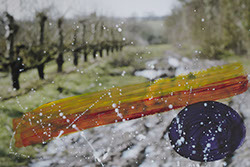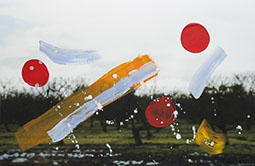 Untitiled no. 1, paint on photograph , 2015
Untitled no. 2, paint on photograph , 2015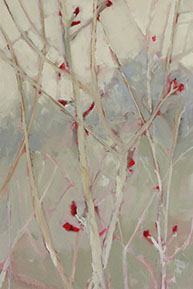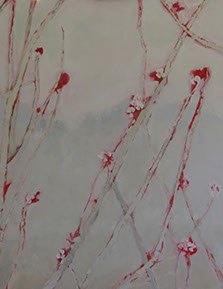 Almost Spring
Oil on canvas
60 x 90 cm
2015
Almost Blossoms
Oil on canvas
80 x 100 cm
2015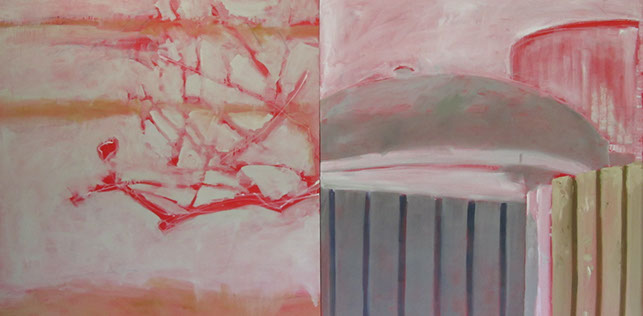 Tree and Tank Diptych
Oil on canvas
119 x 119 cm each
2015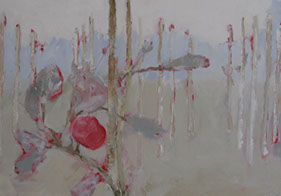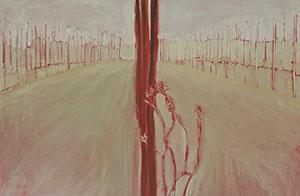 Apple
Oil on canvas
48 x 64 cm
2015
Apple Tree Stakes
Oil on canvas
90 x 135 cm
2015
Similarities and Differences: Walking in Flip Flops, Video, 2013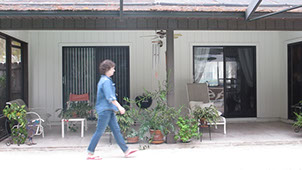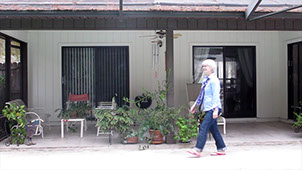 Walking In Flip Flops, Video Still, 2013
Walking In Flip Flops, Video Still, 2013
Further focus on the power of the object to reveal thoughts, memories and personalities this work provided the opportunity to reflect on the mother daughter relationship. While wearing identical pink flip-flops I walked noisily in them while my mother walked silently. A mundane aspect of behaviour reflects inherent similarities and differences between us.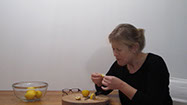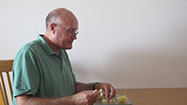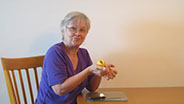 Eating Lemons, Video Still, 2013
Eating Lemons, Video Still, 2013
Eating Lemons, Video Still, 2013
This video work utilised objects as a trigger to access memories, associations and geographical knowledge. Eating Lemons includes three participants eating lemons. One of which was born in a warm climate where citrus trees were abundant while the other two had not. While two ate the lemons by cutting the lemon and eating the sour pieces, the other rolls the lemon to break it's fibres to release the sugars to provide a different expereince.
copyright © Laura Leahy 2017 All rights reserved.